Although it is best known as the party island, Ios has so much more to offer than its vibrant and non-stop nightlife. A Cycladic paradise with 365 churches, more than 40 beaches, a picture-perfect capital and historic charm, Homer's homeland invites you to explore both its visible and hidden side. Here are the top things to do on Ios island during your stay at Ios Palace Hotel & Spa.

Life is a...beach in Ios
With more than 40 pristine beaches, Ios is a paradise for sea lovers. From the moment you will set foot on Mylopotas, you will realize why it is the most visited and cosmopolitan beach of the island. Lying below Ios Palace and stretching for one kilometer long, with four different types of golden sand, crystal-clear turquoise waters, water sports facilities and elegant beach bars, be sure that it will be your favorite! Same as beautiful, but way more peaceful, the unspoiled Manganari is located 23 km from Chora and is worth a visit. Three km away from Chora, Tzamaria beach is one of the best kept secrets in Ios. Kolitsani will fascinate you with its rough landscape and rich vegetation, while you should not leave the island without swimming in Pikri Nero, Tripiti, Plakes and Agia Theodoti.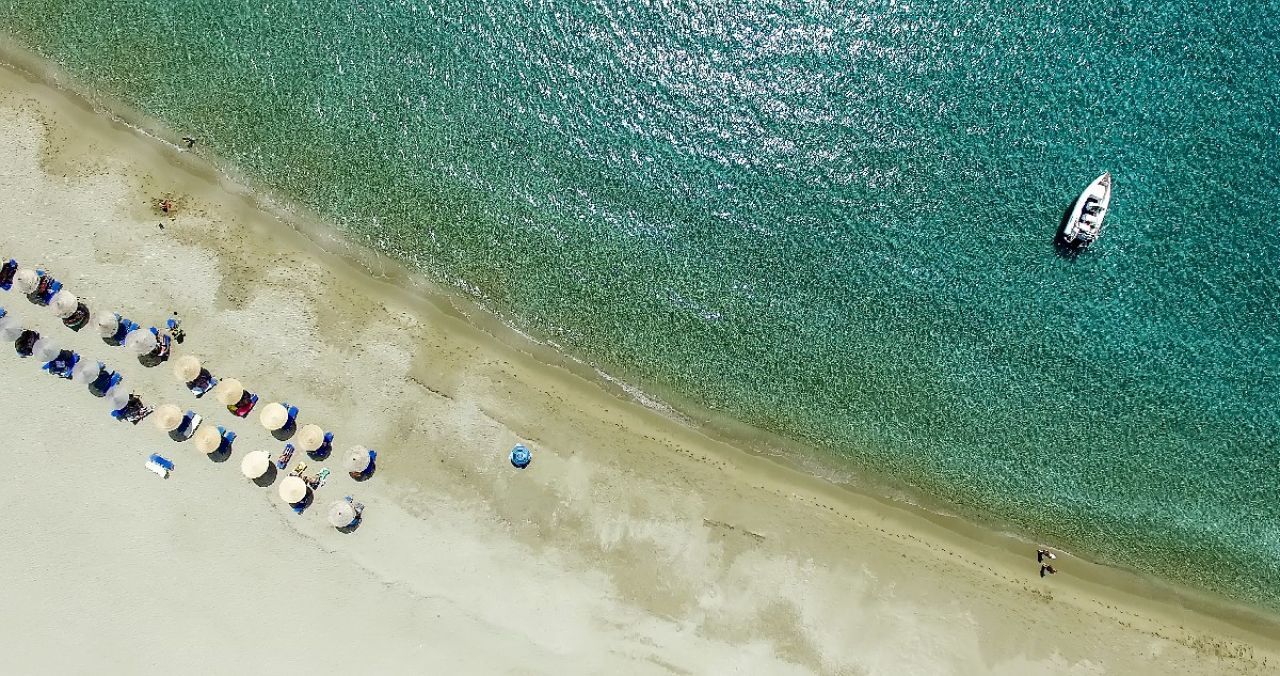 Ios Chora: The Instagram-perfect definition
Amphitheatrically built above the port overlooking the Aegean, Ios Chora is a truly picturesque settlement with magnificent white-washed alleyways, blue chapels, paved squares and authentic Cycladic beauty. Peaceful and serene through the day, romantic and atmospheric at sunset time, vibrant and awake until the early morning hours, it is indeed a wonderful experience you cannot miss. Stroll around the maze of streets and photograph yourself with the background of Aegean blue domes and colourful bougainvilleas. Extra tip: Before sunset time, walk up the hill to enjoy the breathtaking view from the top of Panagia Gremiotissa.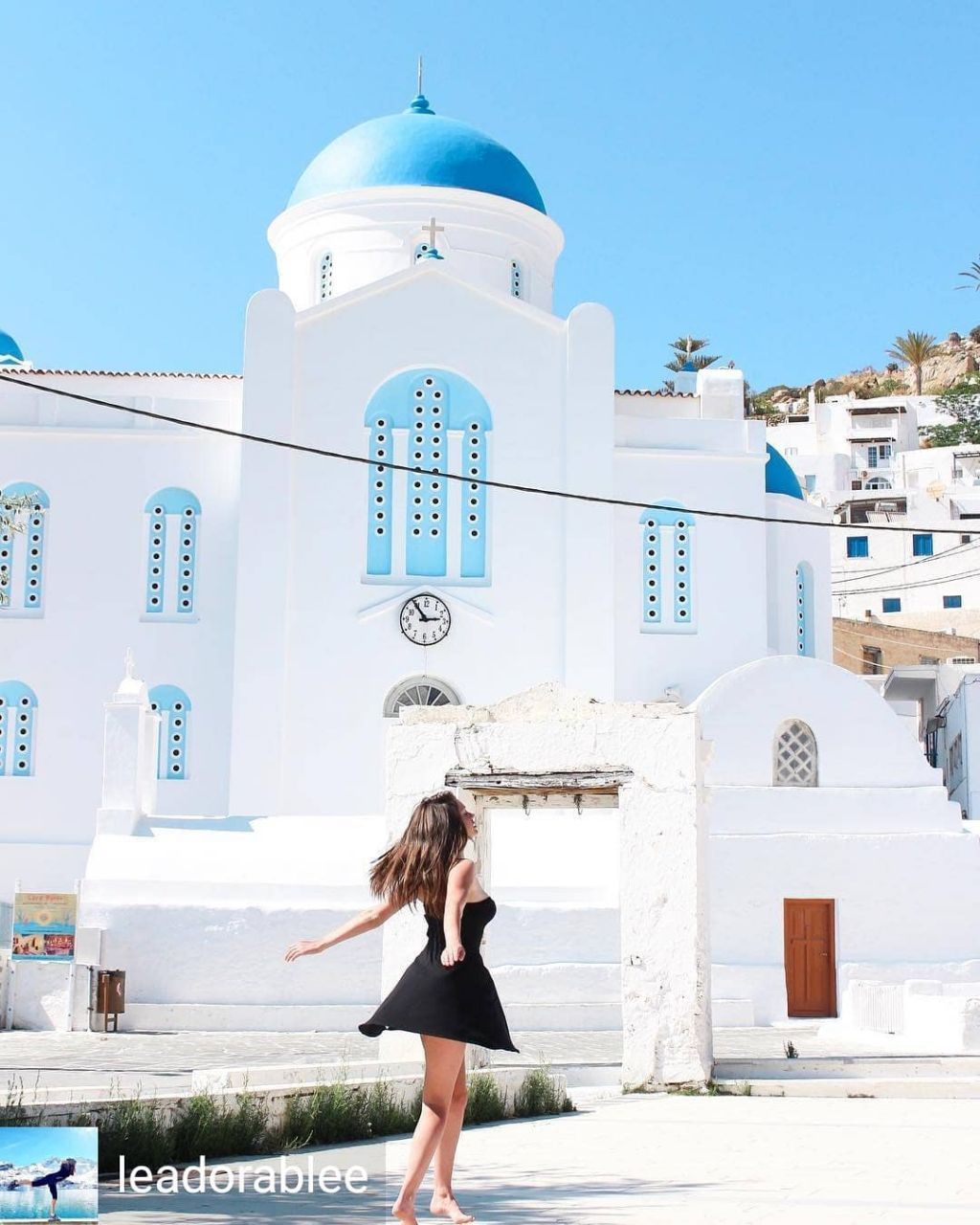 Explore Ios' epic history
Did you know that the tomb of Homer, the greatest poet of ancient times, lies in Ios? Legend has it that he took his last breath on the island and he is now buried on a hill at Plakoto, at the northernmost part of Ios. Even though this has not been 100% proven, you should pay it a visit to enjoy the wonderful vistas. On the east coast of the island, between Agia Theodoti and Psathi, lies a Byzantine castle built in 1397 AD, called Paleokastro. You will reach it through beautiful winding paths and you will be amazed by the view to the islands of Iraklia and Naxos. Last but not least, Ios hosts the most important prehistoric sites in the Aegean, called Skarkos.

Sailing in Ios
A fascinating boat trip starting from Mylopotas beach is the best way to discover the hidden secrets of Ios! Explore the island's caves, dive into secluded beaches, experience cliff-jumping and snorkeling. If you are lucky enough, you might also see dolphins and sea-turtles on your way! This is definitely an experience not to be forgotten! To arrange your boat trip, do not hesitate to ask the reception of Ios Palace Hotel & Spa!