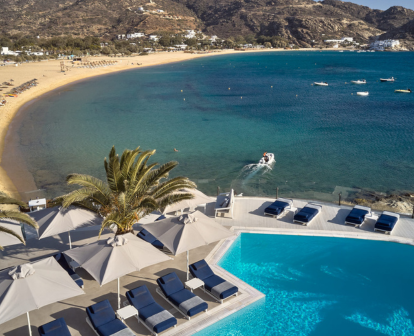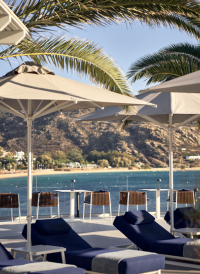 Designed to reflect the natural beauty of the island, Ios Palace Hotel & Spa incorporates a sense of unpretentious luxury and minimal aesthetics. Standing in front of the beach of Mylopotas, the resort offers guests the feeling that they are surrounded by the bright blue of the Aegean and kissed by the Cycladic sun; a dreamy experience with extraordinary services.

 

 

5 STAR ESCAPE FROM ROUTINE!
I visited Ios palace Hotel towards the end of August for 5 nights, 6days. First of all…the term location, location, location takes its full meaning in this hotel...
SURELY THE BEST HOTEL IN IOS
A wonderful hotel located practically on the beach itself, with two stunning swimming pools and a poolside bar. The staff is very friendly and helpful and the beach is wonderful....
A SMALL PIECE OF PARADISE!
The hotel was referred to us by a family member for our summer 2016 vacation in Greece, and our stay there was well-beyond our expectations...
Boasting a minimal decoration, the biggest hotel on Ios Island has a variety of rooms to offer. In all these 8 room types, architecture is what stands out to all 60 rooms & suites combining with the Cycladic tradition.
Ios Grand Suites
Indulge in your private pool at Ios Grand Pool Suites, where blue is a state of mind.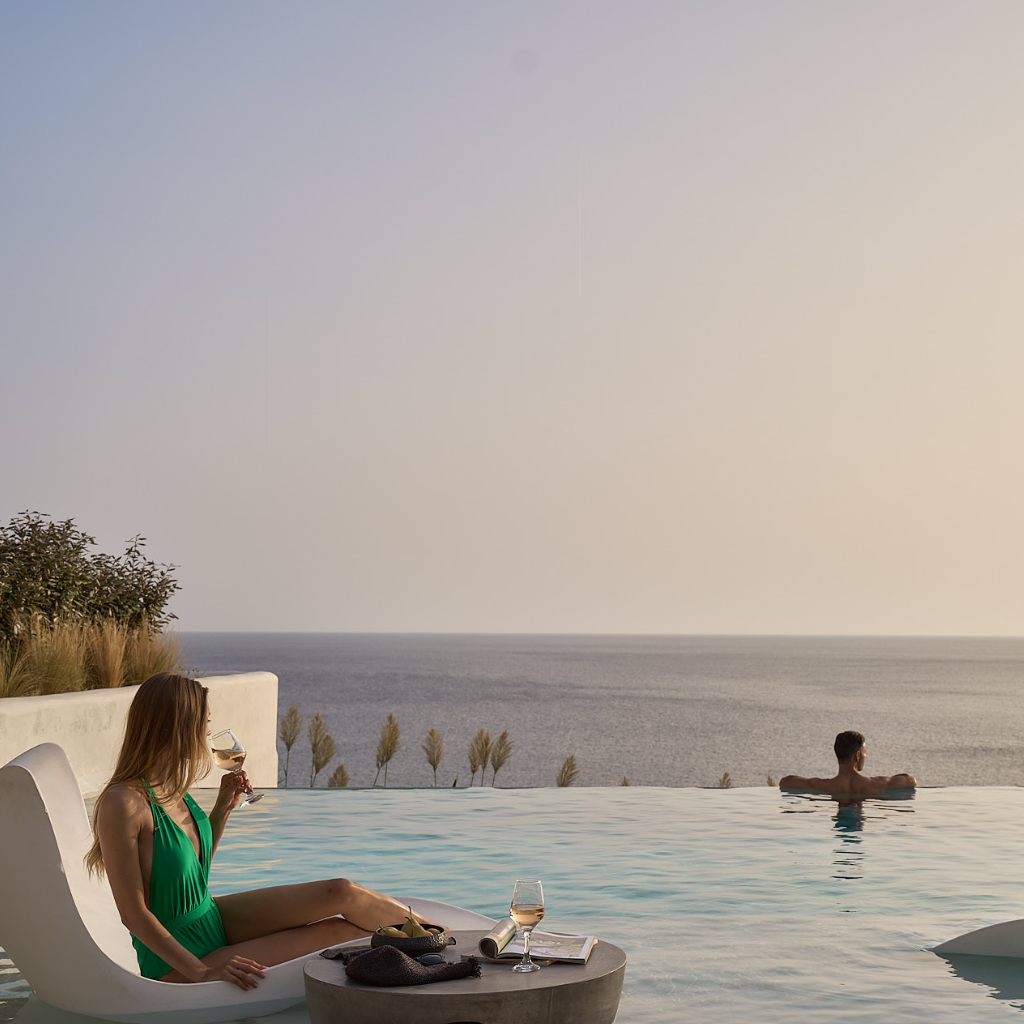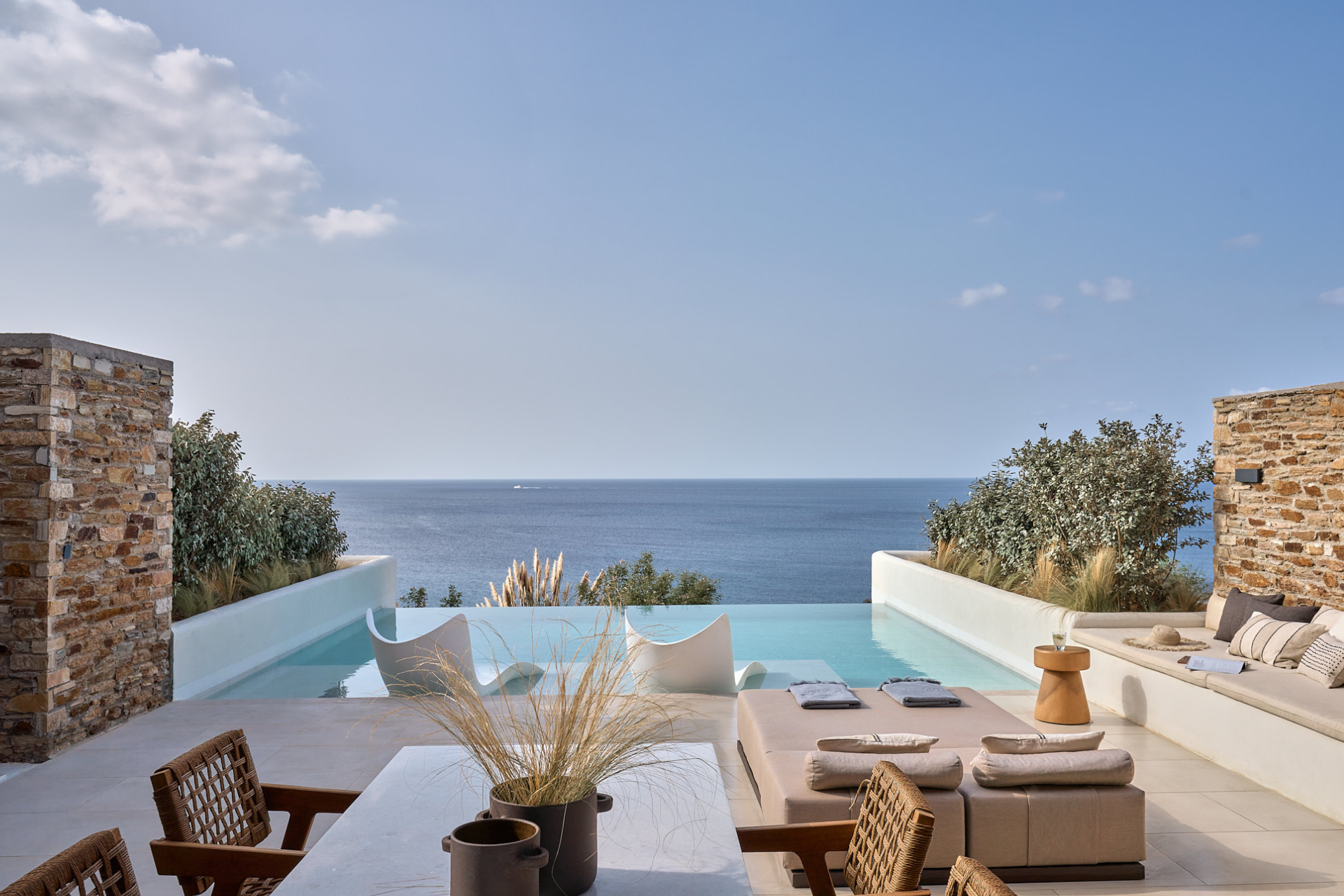 Amphitheatrically built above the breathtaking beach of Mylopotas, one of the best beaches in the Mediterranean, Ios Palace Hotel & Spa is your ideal beachfront hotel in Ios.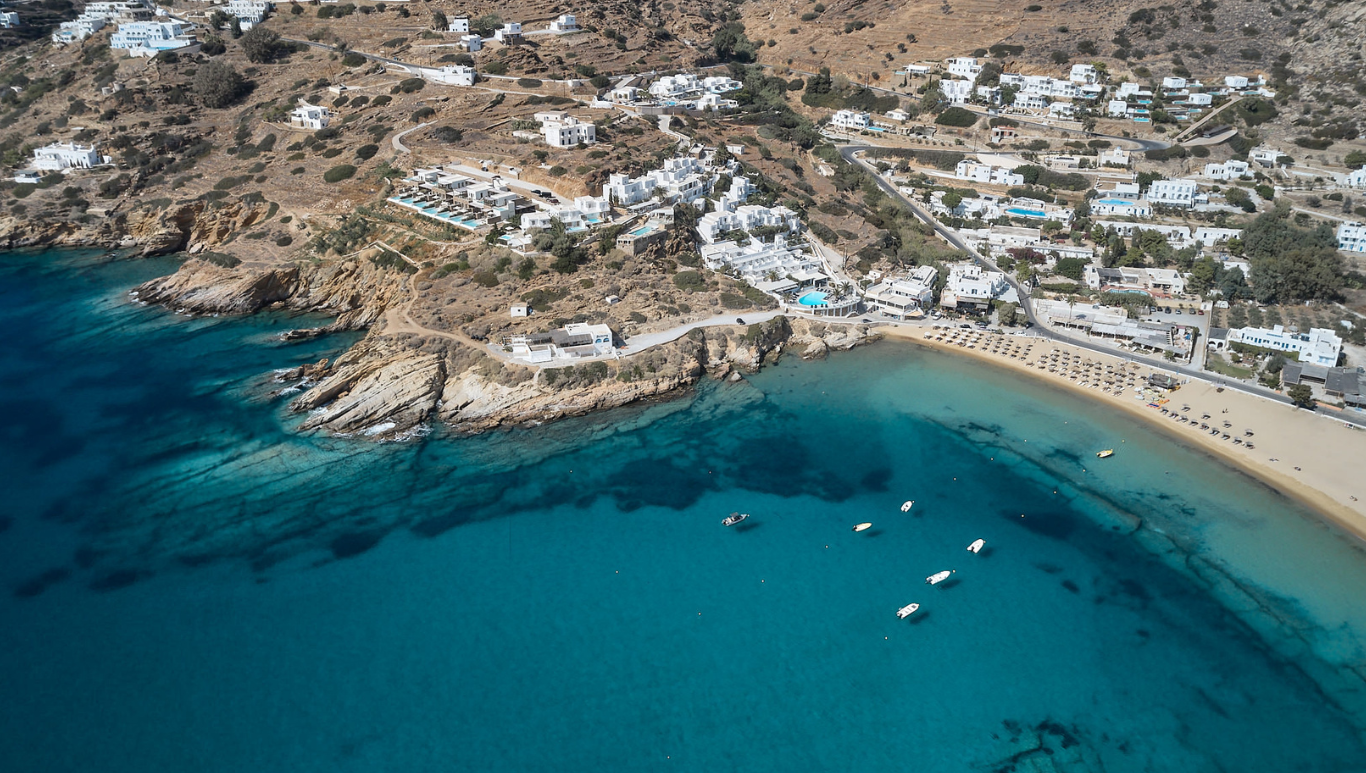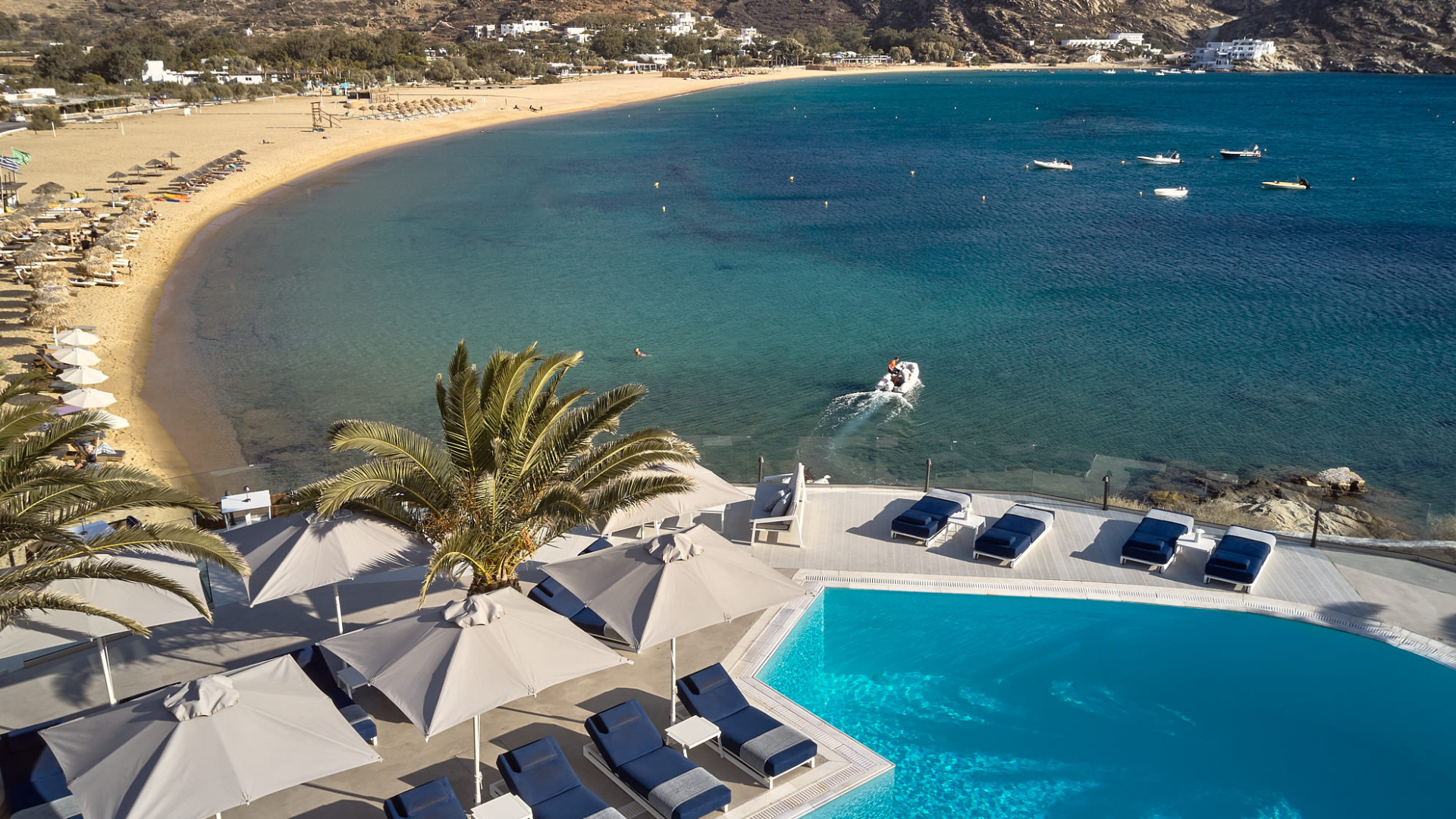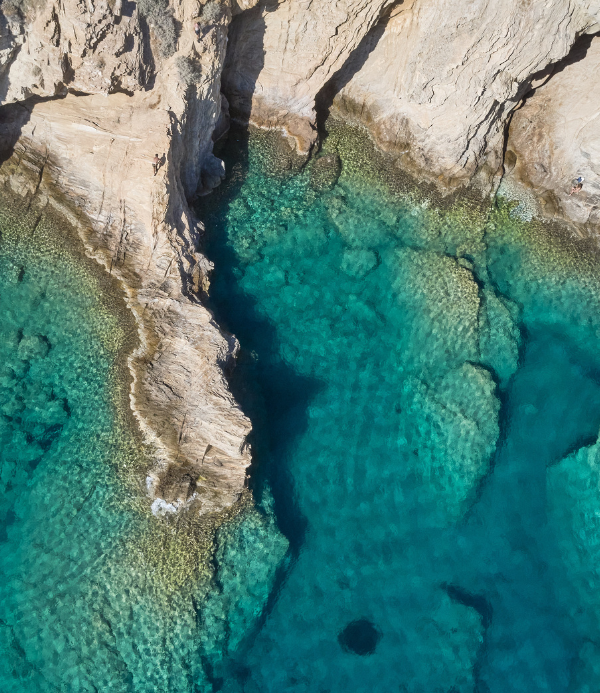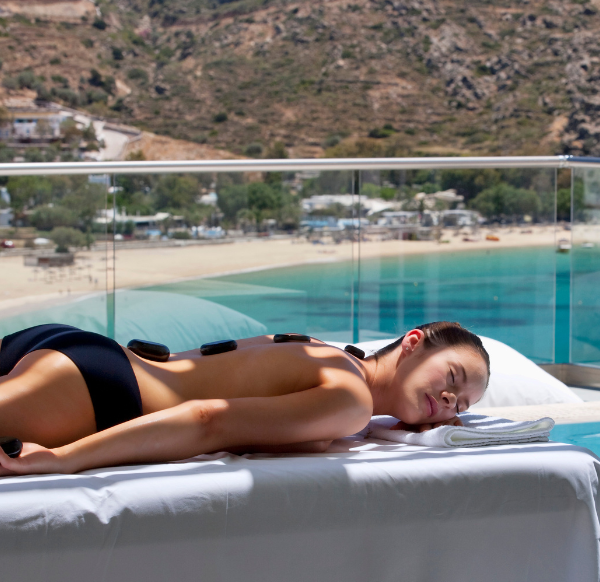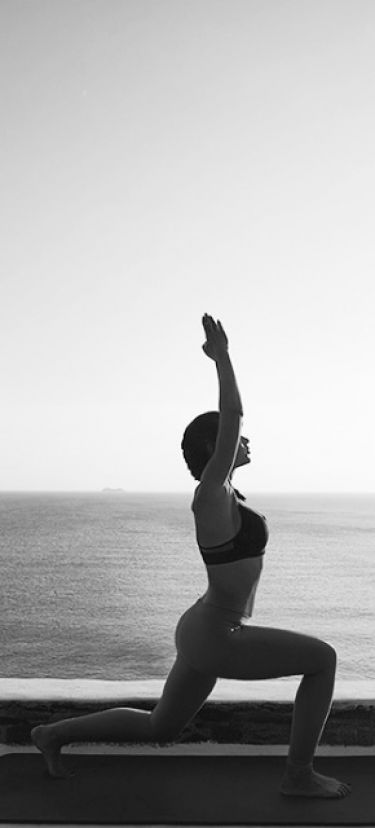 Wellness
Step into our Spa centre, breathe in and let the calming sound of relaxation slowly refresh your mind.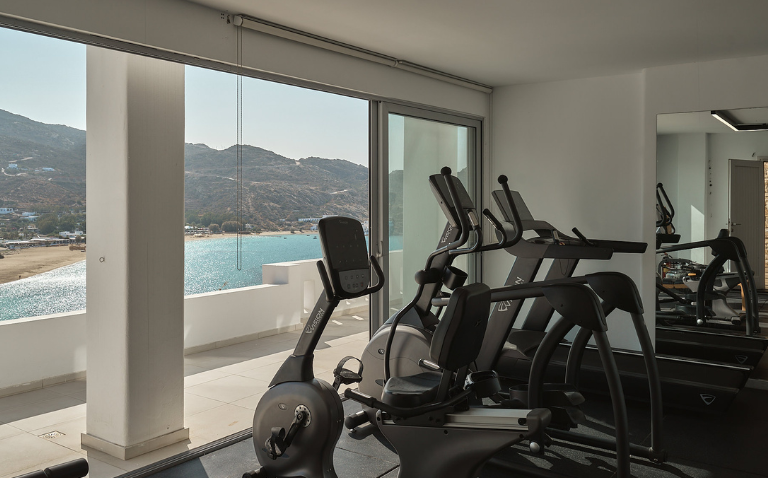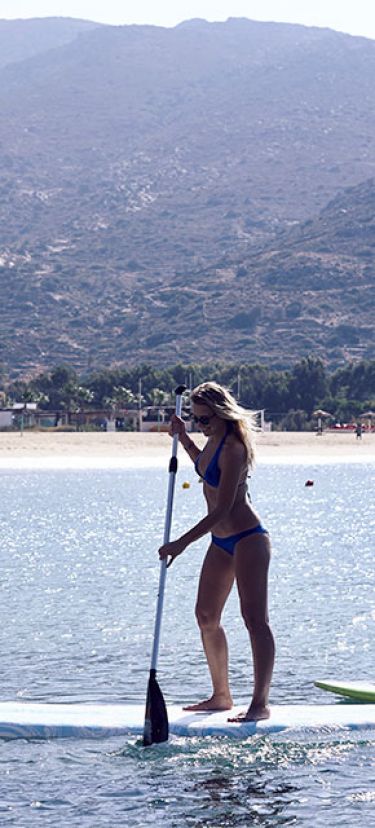 Activities
Pump up your adrenaline and try out SUP under the guidance of your trainer, enjoy the extraordinary underwater experience scuba diving offers you and explore the best-kept secrets of the island with a fascinating boat trip sailing in the crystal clear waters of the Aegean.
Ios Palace has what can only be described as unique expertise in organizing private events for VIP clients. Our hotel is the perfect venue for your special moments, private dinner parties, themed or cocktail parties, coordinated by our highly-trained staff.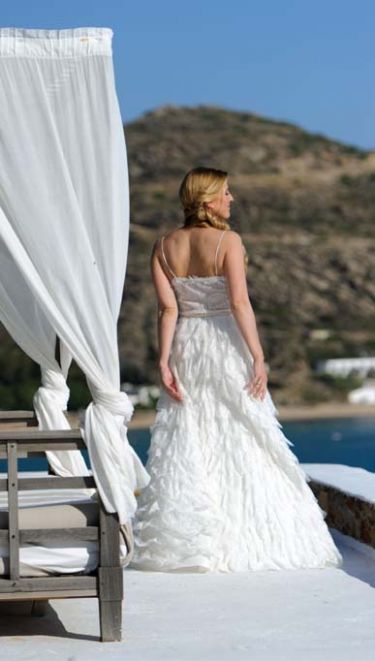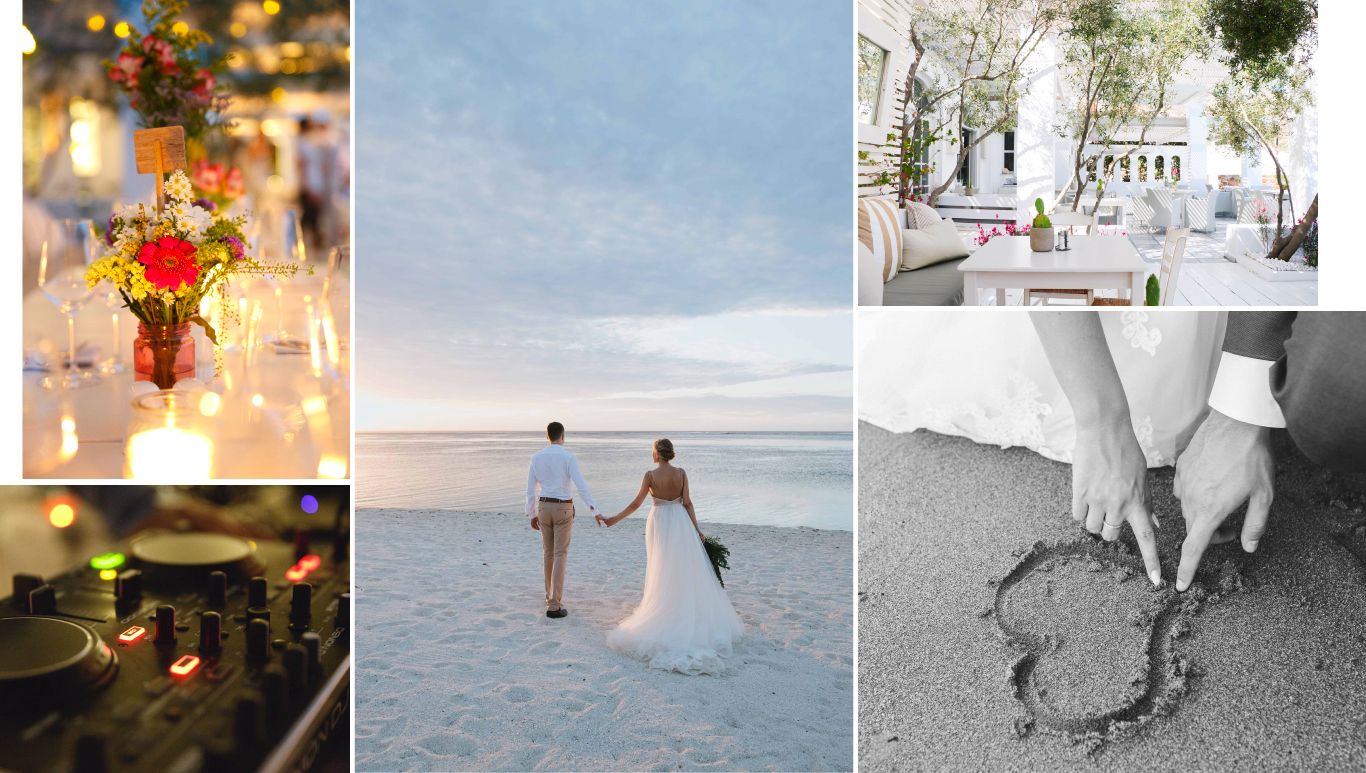 Ios Island, a Cycladic Island in the Aegean Sea lies south of Naxos and west of Santorini. Well known for its unique nightlife, beautiful beaches and historical landmarks, this is the place where History and Tradition meet a laid-back attitude for people of all ages from all around the world.
Located within only a few minutes' walk from the vibrant main town of the island, the hotel is the ideal base to reach a variety of restaurants, bars, shops and night clubs.