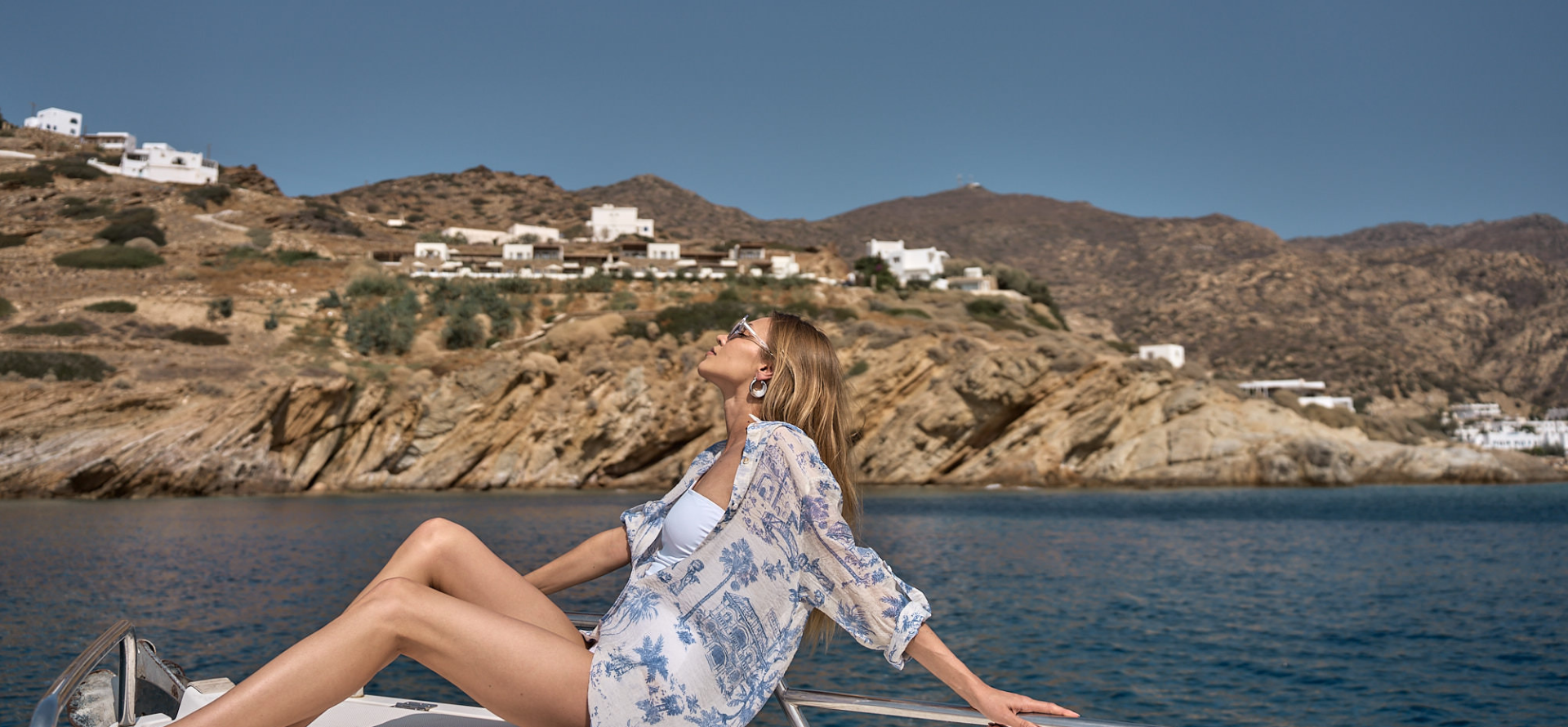 ACTIVITIES
When you're not spending time chilling out by the Ios Palace pool, you still have Mylopotas beach, one of the best in the Mediterranean, spreading out at your feet. Pump up your adrenaline and try out SUP under the guidance of your trainer, enjoy the extraordinary underwater experience of scuba diving and explore the best-kept secrets of the island with a fascinating boat trip sailing on the crystal-clear waters of the Aegean. All types of water sports await you at Mylopotas! You can enjoy windsurfing, water ski, some fun rides and even a thrilling canoe tour. Your summer holiday at Ios Palace will definitely be unforgettable!
SUP
Mylopotas beach is your ideal place for practicing Stand-Up Paddleboard, the water sport that is becoming more and more popular around the world. Paddle around the crystal clear waters and keep you fun and fitness levels up high, under the guidance of your trainer!

SCUBA DIVING
Whether you are a beginner or an advanced diver, enjoy the most fascinating underwater experience of your life and explore the stunning Aegean seabed. Jump into the water and learn how to dive or even qualify as a Scuba Diver and get your certification card that allows you to dive anywhere in the world.

BOAT TRIPS
Discover the best hidden secrets of Ios with a fascinating boat trip starting from Mylopotas beach. Explore the island's caves, dive into secluded beaches, experience cliff-jumping and snorkeling. If you are lucky enough, you might also see dolphins and sea-turtles on your way! This is definitely an experience not to be forgotten!

OUTDOOR WORKOUT
Ios Palace offers the perfect location for the lovers of outdoor workouts! Boost your wellbeing during your summer holidays by working out embraced by Ios island's nature. Try out our outdoor training experiences such as Running, Hiking, Swimming and SUP and make your fitness routine more fun than ever!

YOGA
Breathe in, breathe out and try out our open-air Yoga sessions, with the most breathtaking views of Mylopotas beach, at Ios Palace. Do your Asanas and allow the magical atmosphere help you connect even more with your inner self. Yoga has never been more healing before. That's what we call utter holiday bliss!