CELEBRATION
Ios Palace has what can only be described as unique expertise in organizing private events for VIP clients. Our hotel is the perfect venue for your special moments, private dinner parties, themed or cocktail parties, coordinated by our highly- trained planning staff. Having organized some of the most famous events and parties on the island, we set the ideal scenery for your unique moments, always focusing on your personal needs. Your dedicated consultant will plan a magical ceremony for your wedding anniversary and the exchange or renewal of your vows. We are always on call to ensure a professional unforgettable, inspiring event. Allow our experts guide you every step on the way and enjoy the experience! Last but not least, Mylopotas definitely provides a perfect backdrop for your wedding photos!
WEDDINGS
LUXURIOUS TOUCH
AND SERVICE

Ios Palace Hotel & Spa can offer its luxurious touch and services to the most important day of your life. If you are planning a wedding, please allow our talented team of experts to guide you every step of the way. Whether you envision an intimate affair with close friends and family or a fairy tale celebration in the elegant atmosphere of our hotel we will be delighted to make your dream come true.
The highly professional wedding planning services, our chef's exceptional menu suggestions and the prime location of our hotel – offering a breathtaking view of Mylopotas Beach and Aegean Sea – compose the perfect ingredients for a dreamy wedding.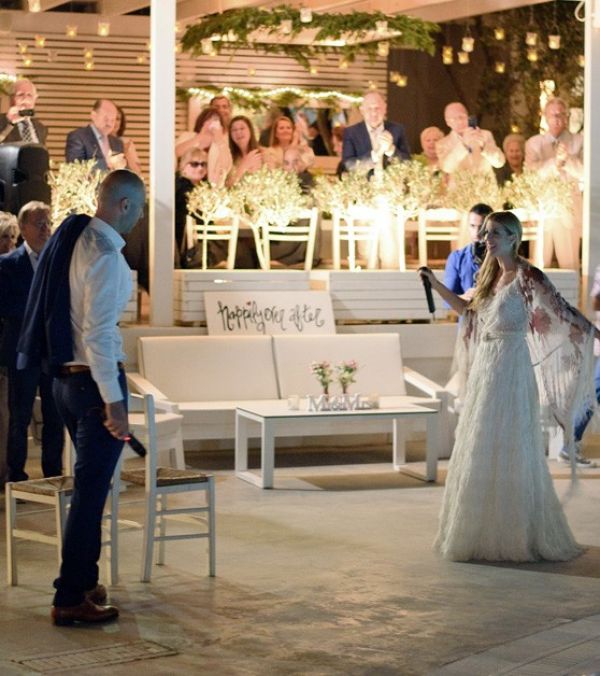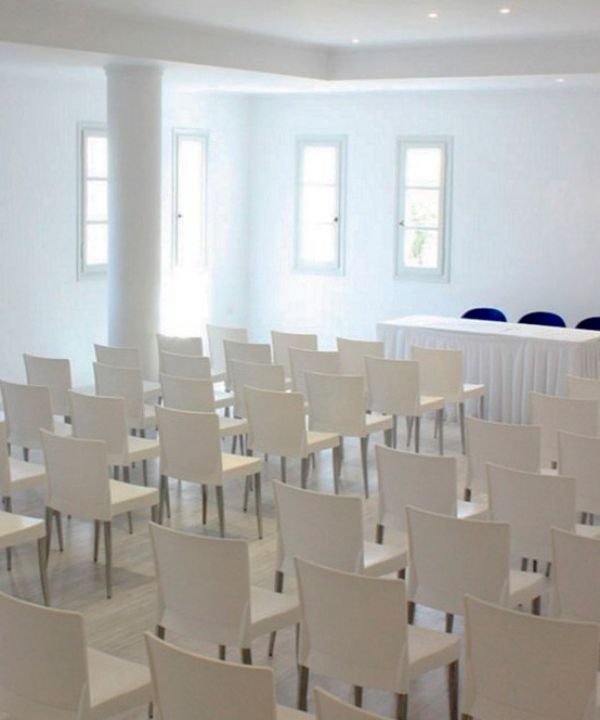 MEETINGS & CONFERENCES
DISCREET LUXURY, PROFESSIONALISM, CREATIVITY
The luxurious Ios Palace Hotel & Spa on Mylopotas beach provides business travelers with the most fully equipped conference center on Ios Island. In addition to the Conference Room "Omiros" with a seating capacity of 120 persons, the visitors can also take advantage of the open-air amphitheater with a seating capacity of 60 persons and an impressive view of the sandy golden beach. Boasting a Wi-Fi connection with100 Mb per second speed, the conference center ensures you will be always connected.
The hotel's audiovisual equipment is the most effective tool for your business event held at the state-of-the-art center conference rooms. Our beachfront location and the excellent facilities are the ideal combination of make for your meetings and conferences. Having identified your needs, your company's philosophy and trademark with accuracy, Ios Palace Hotel & Spa offers a successful blending of discreet luxury, professionalism, creativity and high-quality services for the most inspired and luxurious professional event possible.