Ios is the definition of a picture-perfect island and Ios Palace Hotel & Spa seems to be the ideal backdrop for your Instagram photos! The amazing content created by the popular French digital influencers and travel bloggers @leadorablee and @theblondehills, who visited our wonderful hotel and enjoyed a memorable stay this May, is definitely a proof. Lea shared her experience with a wonderful article on her personal blog, www.leadorablee.org. Read on and discover how it feels to enjoy your holiday at the Ios Palace Hotel & Spa!

From the moment the two social media influencers set foot on Ios Palace Hotel & Spa, they knew it was love at first sight! "Since our first steps at the hotel, we immediately fell in love with the bohemian atmosphere and neat places. The reception staff is smiling, adorable and truly cares about you." The room was also a revelation for the girls. "By opening the shutters, we discovered an incredible panorama. A breathtaking view of the entire bay and the beach of Mylopotas. We definitely enjoyed the balcony and the view during our stay!"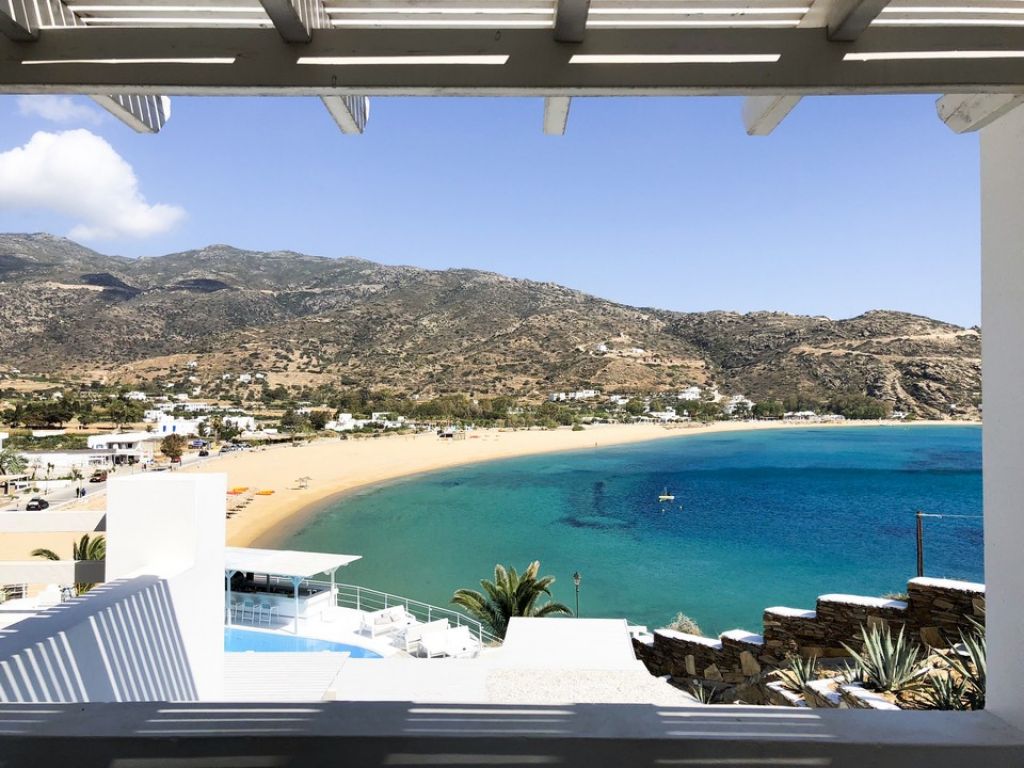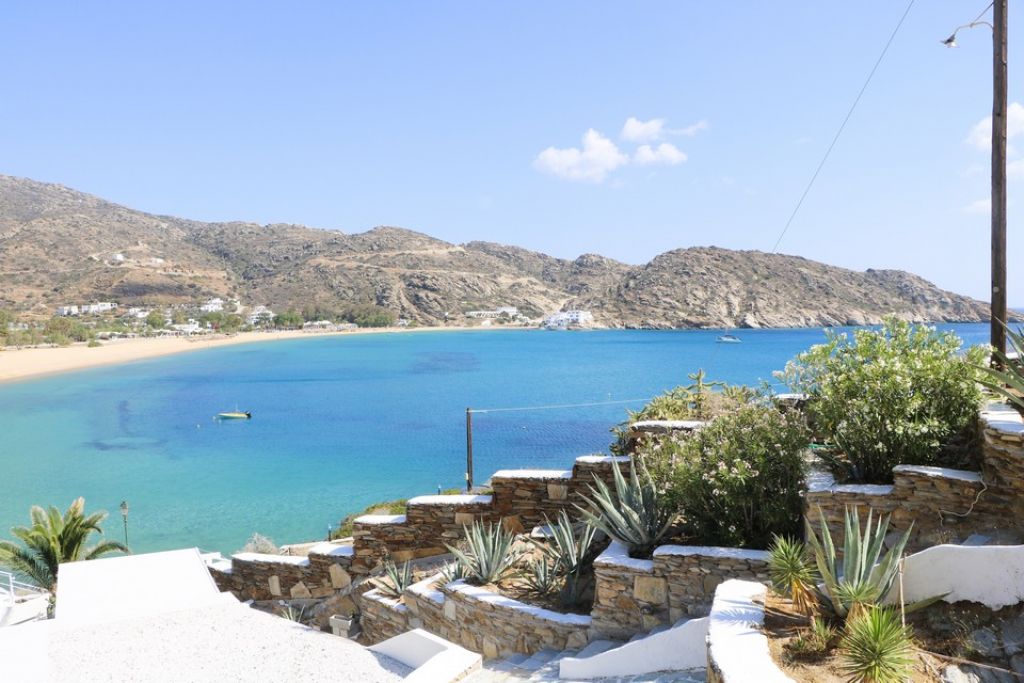 Since they arrived mid-afternoon on the island, they had not had lunch yet, so it was a perfect chance for them to taste Tomatini Restaurant!
"This is the right time to try the Ios Palace restaurant, located next to the pool! The menu is varied at more than reasonable prices! We opted for a huge avocado toast, absolutely delicious! The portion was so big that we did not even manage to finish our plate."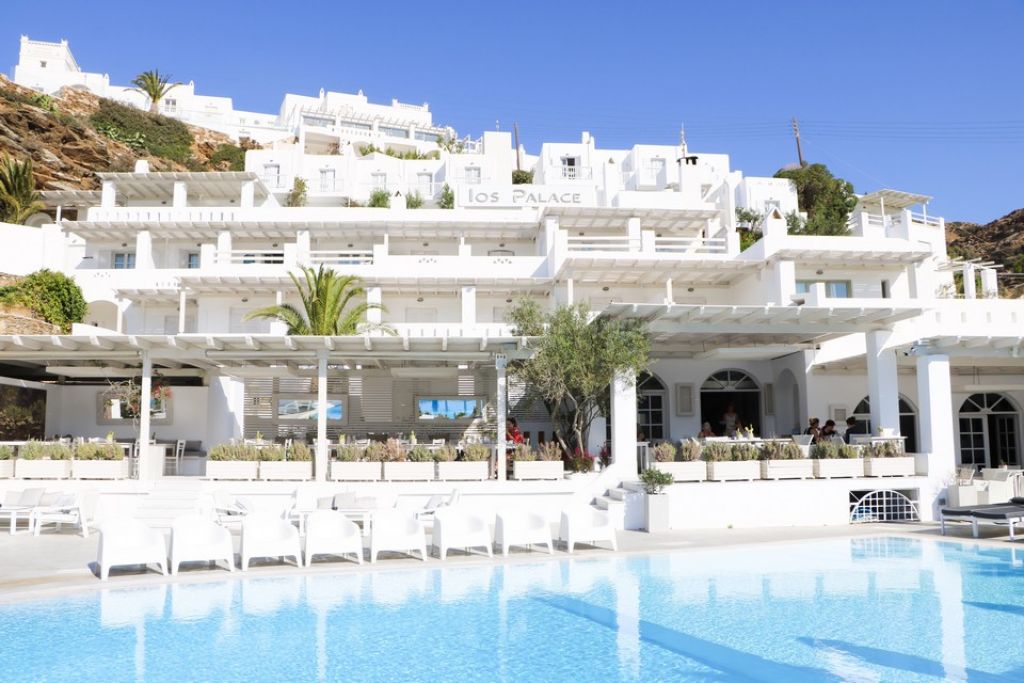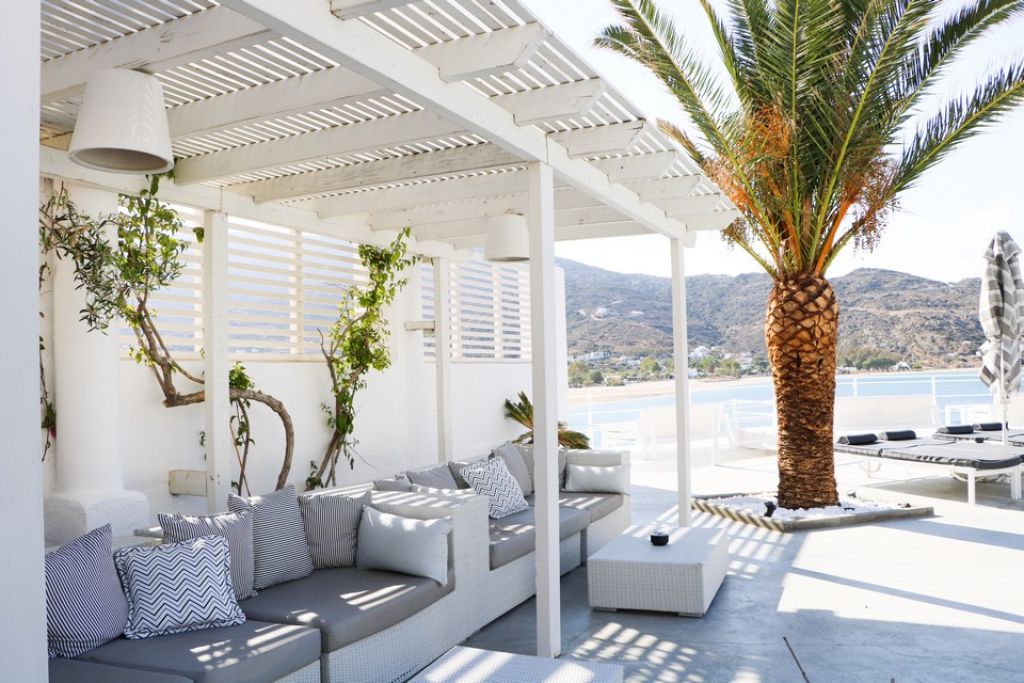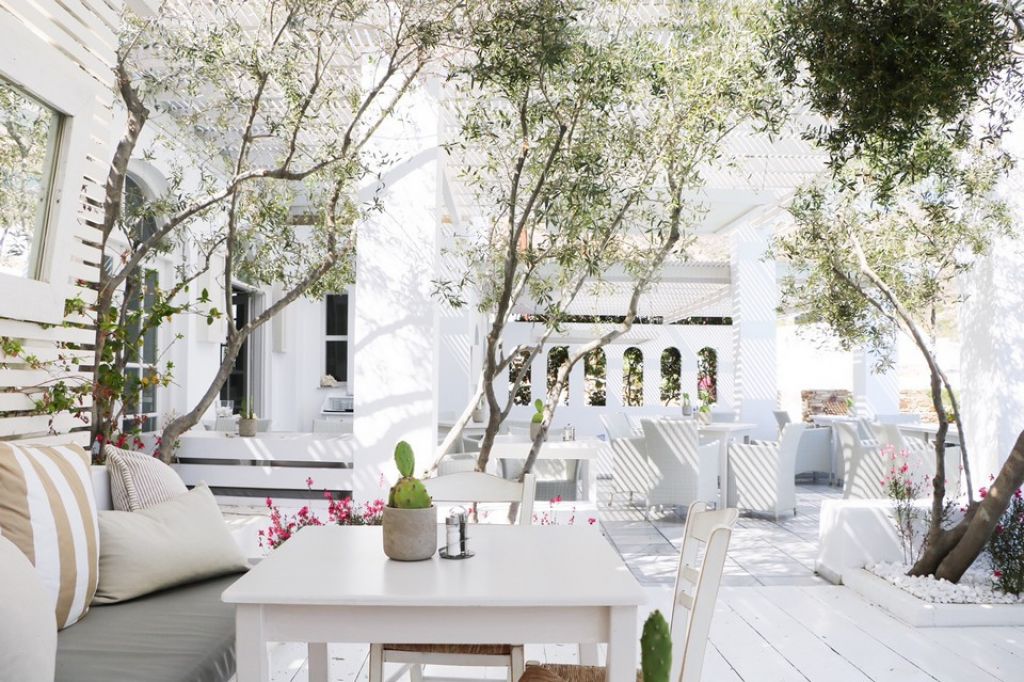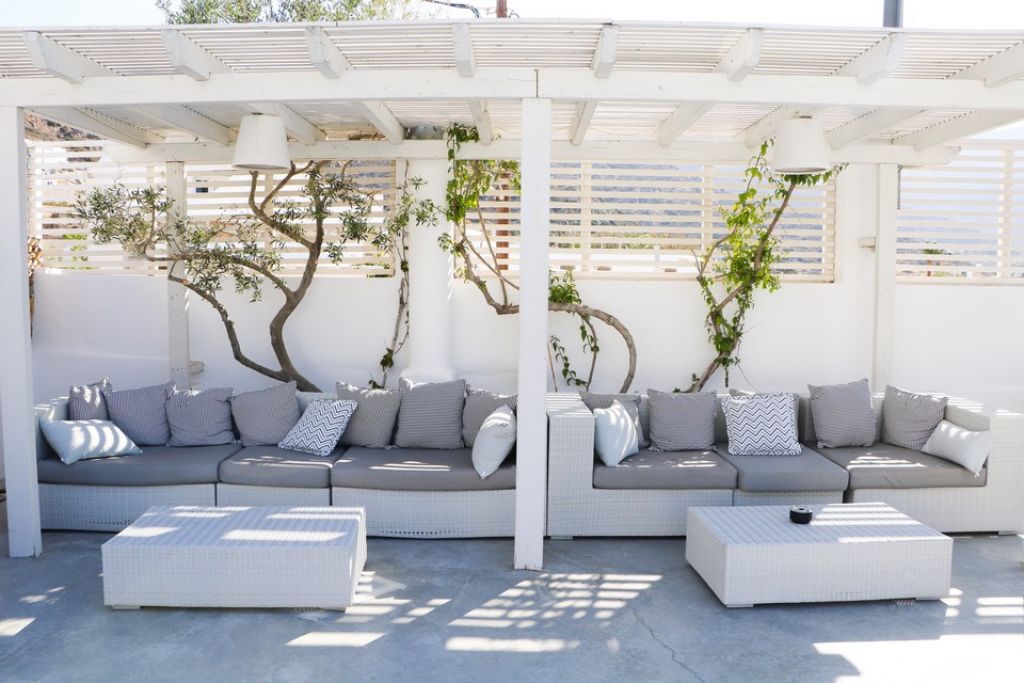 After their meal, @leadorablee & @theblondehills explored the hotel's facilities. "The hotel was built in a very unusual way! Instead of looking like a big concrete block or a huge building, the rooms are arranged here and there and they all have a balcony with view to the bay."
And then, they feel in love! "It takes two lifts to climb up to the second pool of Ios Palace, located at the top of the building. And then, instant heartbeats! An even bigger pool than the one located at the ground floor of the hotel, and without guests. We are the only ones on site to enjoy the views. Huge two-seater mattresses are arranged along the pool, one of which proudly sits high above the pool. All this accompanied with the view of the sea and the beach was simply amazing."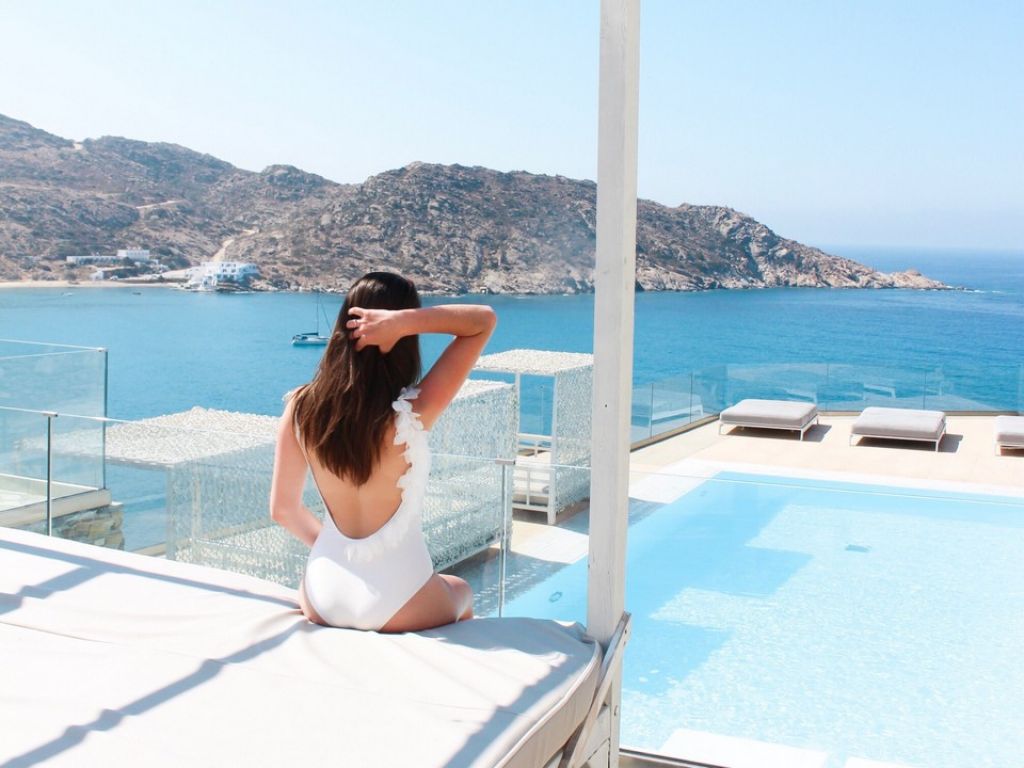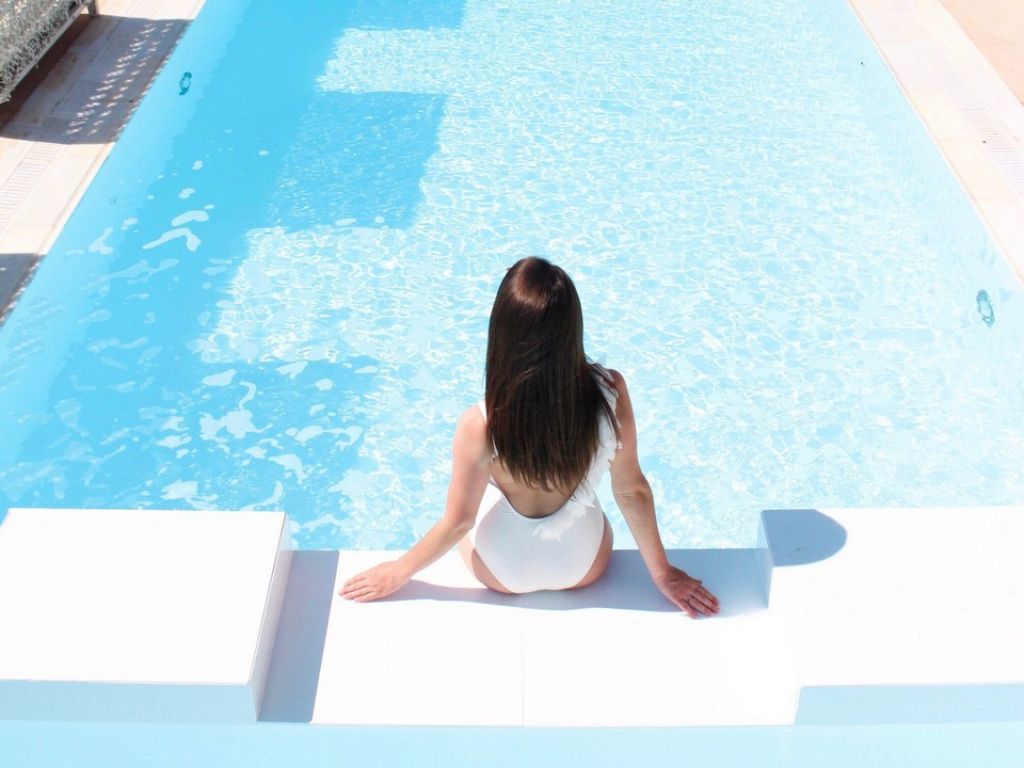 Did you know Ios Palace Hotel & Spa is also the perfect place to enjoy the sunrise? The two French bloggers put an alarm clock at 6:30 the next morning to enjoy sunrise with Aegean views and visited the terrace around 7:00. "From the terrace, we observed the first light of day, making the water change color and gradually lighten."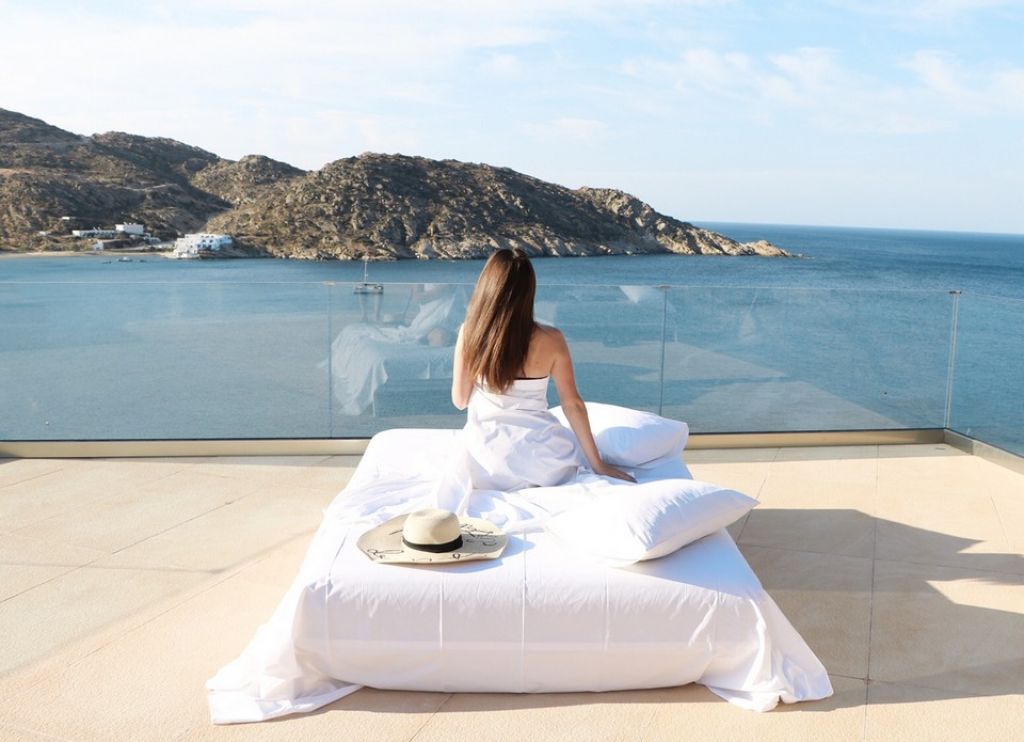 Last but not least, a dreamy stay at the Ios Palace Hotel & Spa includes of course a visit at the 
spa
. "It is located near the pool at the top of the hotel, a little further up and to the right. To get there, you have to pay extra and have a massage, which we did not have time to do. We had the chance to visit the place, very cozy and very quiet. An outdoor pool with massage jets, a sauna, a steam room and a huge bathtub near a window are available here. So if you are a fan of body wellness and massages, you will find your happiness here!"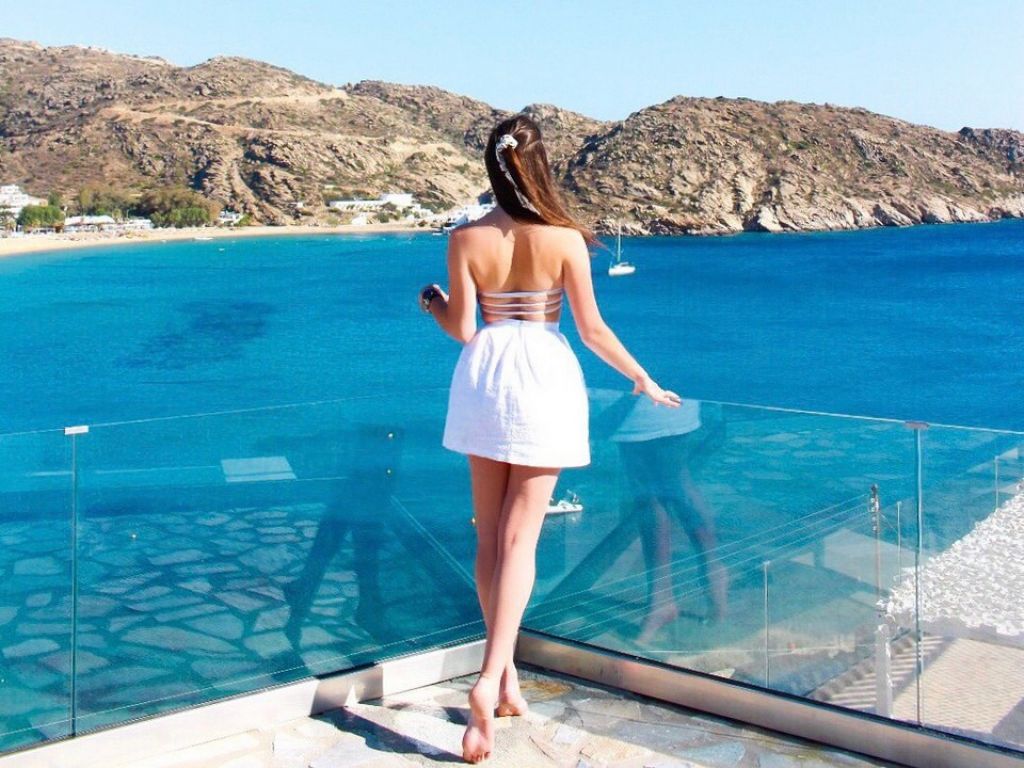 Read the whole article here: 
https://leadorablee.org/un-sejour-de-reve-a-lhotel-ios-palace/